You have an idea that you desire to realize
You have a message to tell the others
You want to have a website for your services, artistic work or blog. Then you are at the right place. At ILikeMyProject.com you can get your professional and optimized website that transmits your business purpose to your target customers.
We love new technologies and apply the latest trends
in the most user-friendly way for our clients
You already have a website, but need to re-design it according to the modern design trends. You want to generate more sales and present your products and services to your customer in the most efficient way. Technology is not your strong point and you prefer to concentrate on your business. Let´s us work for you.
We always build SEO optimized websites so that everybody can find your website on Google and other internet browsers. It´s very important for you to make it easy for your customers to find your website on Google.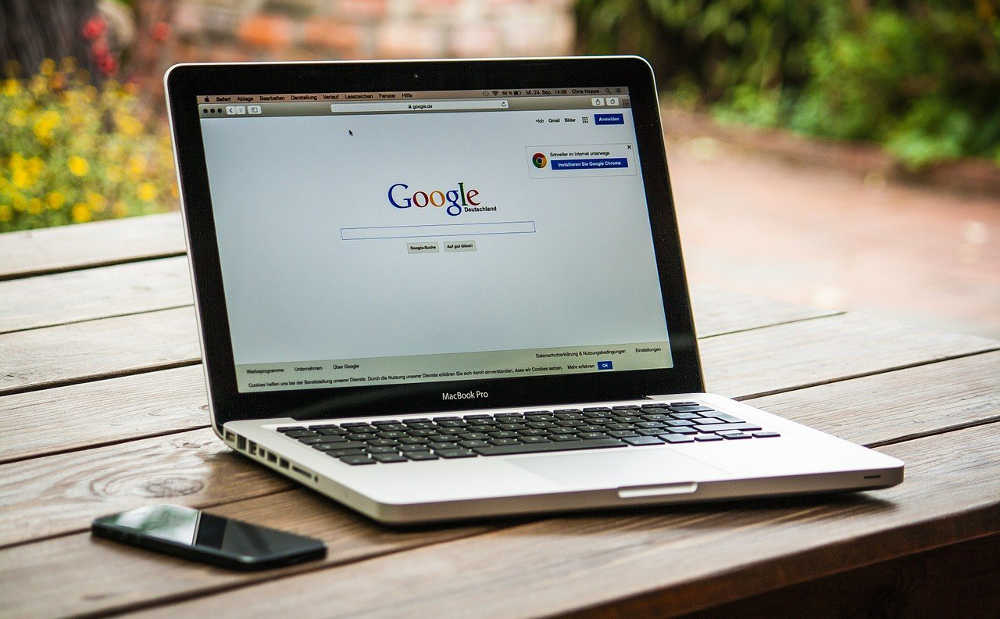 Unique Design According to Your Wishes
We build your website with a particular focus on your business goals to help you to get successful communication with your customers, transmit your message and present your services.
Our offer includes basic coaching how to change and put text, images yourself and security tips.
Via your website you can successfully reach your customers and readers
Communication and networking is the necessary requirement to boost your project. Your website gives you awesome opportunities:
Meet interesting people for networking, cooperations and partnerships, find clients and regular customers.
Build a successful business and establish as an expert in your area.
A blog is a great possibility to show your expertise and empathy for your clients, as well as encourage interactive communication with your target audience.
You can obtain authority in your niche and professional sector.
Location independence due to your online business.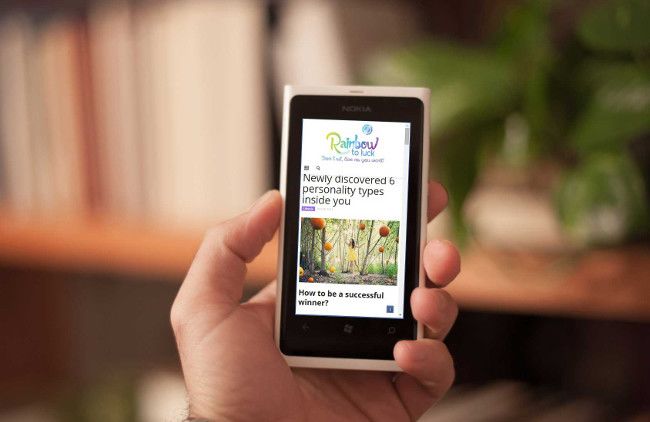 Your website is sensible to the gadget you use when you open it. Nowadays it´s extremely important to have responsive design so that your website will be optimized for mobile devices, tablets, notebook and PC. There are still websites in the internet that lack responsive design and therefore they have less customers and less readers.
The majority of customers and clients search the internet on their mobile devices and tablets. That´s why responsive design gives your more opportunities to generate more sales and get more readers. Responsive design is also necessary for successful branding of your business.
Here you can get a professional and user-friendly website optimized according to your business purpose.
Contact us and let´s start working on your success.
You already have a website or blog and want to get a new design?
Redesign of your website or blog when you already have one
Awesome! We are happy to help you. At ILikeMyProject you get your modern and unique website according to your preferences.
One of Our Projects. Re-Design.
We love creativity and make the best for our clients. In this project we re-designed Gita´s website completely and created a new responsive website according to her wishes.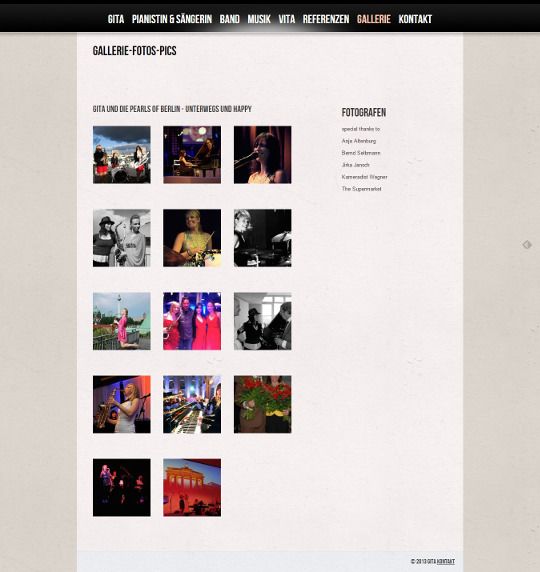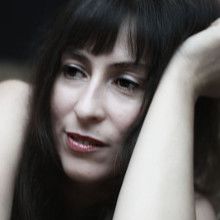 ILikeMyProject Team had from the beginning to the end of the project worked greatly on my website.
The communication has always worked fantastic and I felt very well attended.

I got a lot of good tips on marketing and always had the feeling of being consulted individually and in appropriate way.
Gita Delvenakiotis, Talented musician and singer Founder of GitaMusic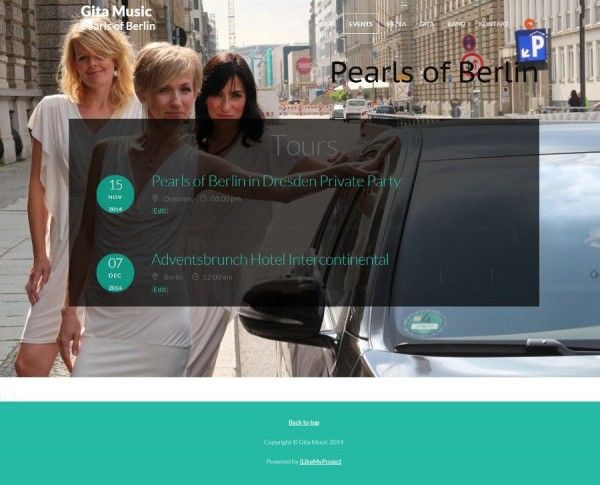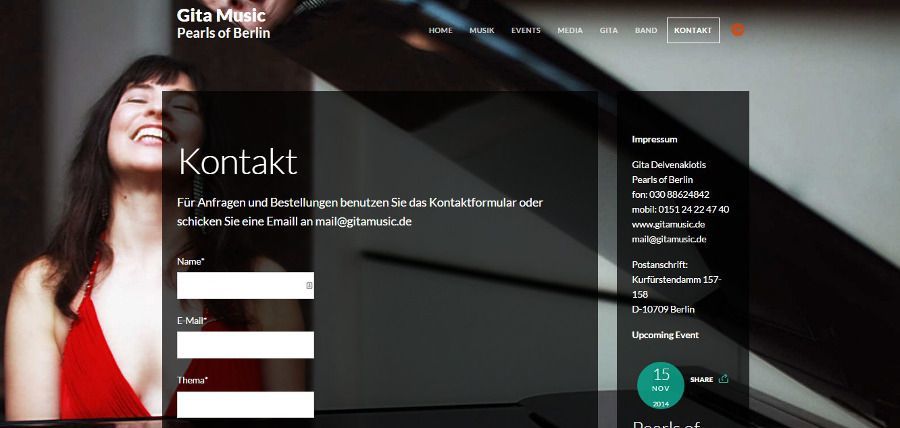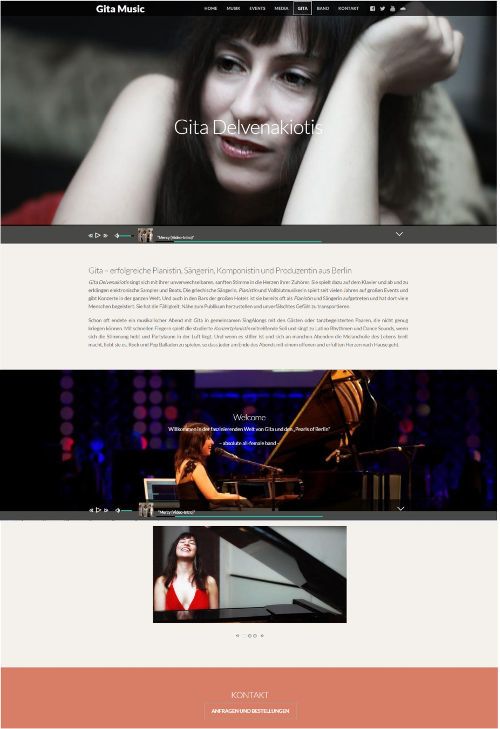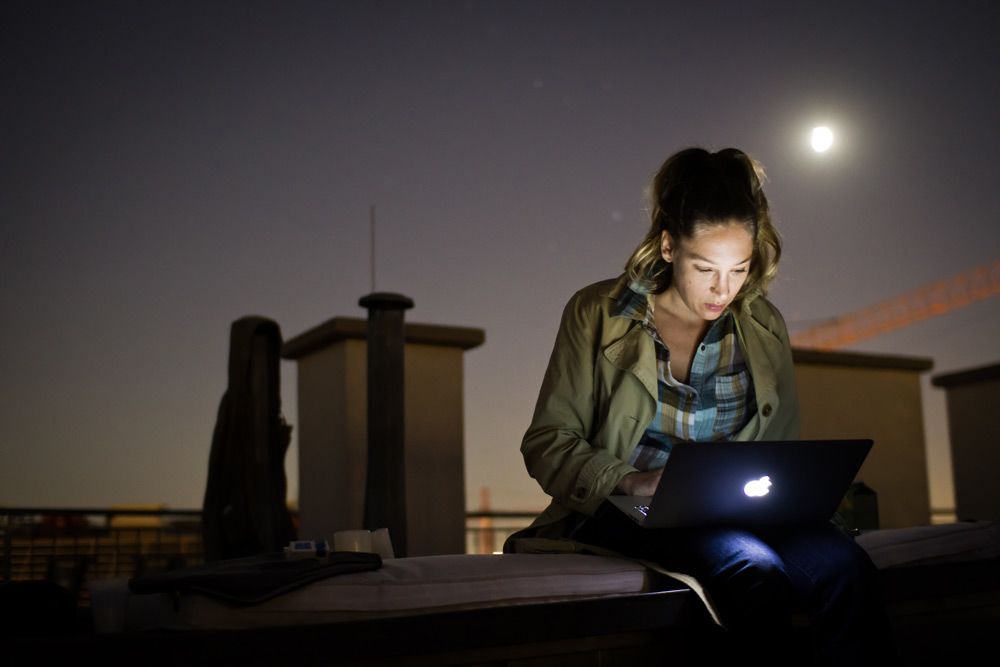 You want to learn more
about ILikeMyProject
Here you can get a beautiful and user-friendly website optimized according to your business purpose.
Contact us and let´s start working on your success.